RuPaul's Drag Race 15: nel cast anche la coppia di tiktoker Sugar e Spice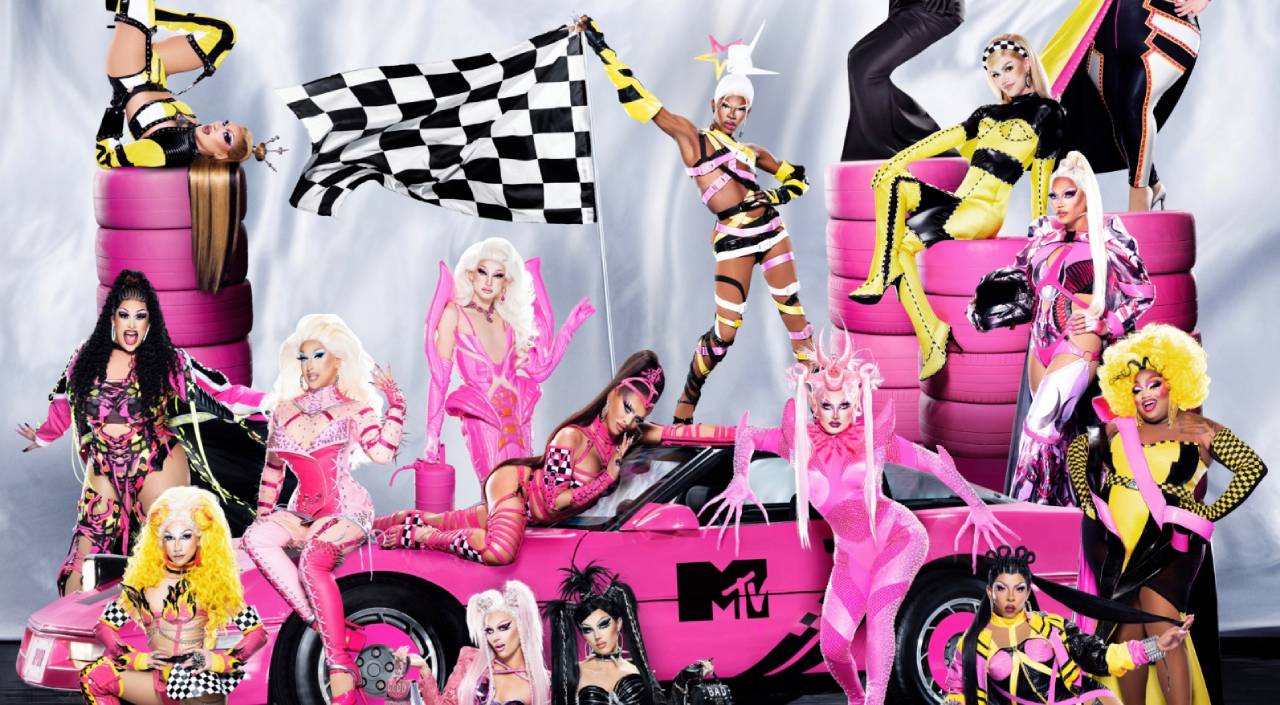 RuPaul's Drag Race sta per tornare con la sua quindicesima stagione e per stare al passo coi tempi RuPaul ha anche arruolato una coppia di TikToker.
SUGAR & SPICE DEVOURED THAT PROMO EXCUSE ME?!?!?! pic.twitter.com/EN9l83oJ9m

— ray ✨ (@mascarayde) December 13, 2022
Ovviamente il format non ammette di concorrere in coppia e infatti le due gareggeranno singolarmente, anche se online sono famose come duo. Sto parlando di Sugar e Spice, che su TikTok vantano quasi 8 milioni di followers. Le due vengono da Los Angeles, sono gemelli omozigoti ed out of drag sono due twink. "Come riconoscerci? Io sono quella più carina", le parole di Sugar. Nel cast della season 15 anche la mamma drag di Kerri Colby e la sorella di Bosco.
Per la prima volta da quando ha debuttato, RuPaul's Drag Race sarà trasmesso su MTV.
RuPaul's Drag Race 15, il cast
Here to show the world why she's Connecticut's crown jewel, it's Amethyst! 💎💜#DragRace Season 15 premieres FRIDAY JAN 6 at 8/7c on @mtv! 🏁 pic.twitter.com/vTDt8JlEXo

— RuPaul's Drag Race (@RuPaulsDragRace) December 13, 2022
Are you betting on @iamanetra? 🎰✨#DragRace Season 15 premieres FRIDAY JAN 6 at 8/7c on @mtv!💄 pic.twitter.com/R7mlNLKhbN

— RuPaul's Drag Race (@RuPaulsDragRace) December 13, 2022
Serving Filipina moon goddess, it's @AuraMayari! 🤩🌙#DragRace Season 15 premieres FRIDAY JAN 6 at 8/7c on @mtv! ⭐️ pic.twitter.com/057wv4JqVp

— RuPaul's Drag Race (@RuPaulsDragRace) December 13, 2022
The alien queen has landed! 👽 @queenirenehunty #DragRace Season 15 premieres FRIDAY JAN 6 at 8/7c on @mtv! 🚀 pic.twitter.com/KJFfCpUkNs

— RuPaul's Drag Race (@RuPaulsDragRace) December 13, 2022
Representing for the queens from Queens, say hello to Jax! 🗽✨ @thatbitchjax#DragRace Season 15 premieres FRIDAY JAN 6 at 8/7c on @mtv!💄 pic.twitter.com/LkcDdwcj9p

— RuPaul's Drag Race (@RuPaulsDragRace) December 13, 2022
Construction worker by day, glamazon by night – @LooseyLaDuca is here to slay! 💅🛠 #DragRace Season 15 premieres FRIDAY JAN 6 at 8/7c on @mtv! ⭐️ pic.twitter.com/9PodhOE9XH

— RuPaul's Drag Race (@RuPaulsDragRace) December 13, 2022
Luxx be a lady tonight! 🎲✨ @luxxnoirlondon sashays into #DragRace Season 15 – FRIDAY JAN 6 at 8/7c on @mtv 👑 pic.twitter.com/PHqcPiS4nI

— RuPaul's Drag Race (@RuPaulsDragRace) December 13, 2022
She's bringing that Miami heat to the competition, it's Malaysia Babydoll Foxx! 🔥🌴👠 @foxxy_doll#DragRace Season 15 premieres FRIDAY JAN 6 at 8/7c on @mtv! 🤩 pic.twitter.com/dZteGthcTE

— RuPaul's Drag Race (@RuPaulsDragRace) December 13, 2022
We can't stop talking about Marcia Marcia Marcia! 🤩 @marciax3nyc#DragRace Season 15 premieres FRIDAY JAN 6 at 8/7c on @mtv! 🏁 pic.twitter.com/IPnrHWpawz

— RuPaul's Drag Race (@RuPaulsDragRace) December 13, 2022
Bold & beautiful, it's Mistress Isabelle Brooks! 💥 @MistressIBrooks#DragRace Season 15 premieres FRIDAY JAN 6 at 8/7c on @mtv! 👠 pic.twitter.com/HjYbxT14XW

— RuPaul's Drag Race (@RuPaulsDragRace) December 13, 2022
Bow down to Princess Poppy! 👑#DragRace Season 15 premieres FRIDAY JAN 6 at 8/7c on @mtv! 💅 pic.twitter.com/Tgt2Eu7Bug

— RuPaul's Drag Race (@RuPaulsDragRace) December 13, 2022
She's the sweetest dream! She is @TheRobinFierce 💋#DragRace Season 15 premieres FRIDAY JAN 6 at8/7c on @mtv! ⭐️ pic.twitter.com/tvek4AGBlG

— RuPaul's Drag Race (@RuPaulsDragRace) December 13, 2022
.@SalinaEstitties brings all the boys to the yard! 🤪#DragRace Season 15 premieres FRIDAY JAN 6 at 8/7c on @mtv! 💖 pic.twitter.com/yYci40y9EW

— RuPaul's Drag Race (@RuPaulsDragRace) December 13, 2022
Say aloha to the one & only @SashaColby! 🌺#DragRace Season 15 premieres FRIDAY JAN 6 at 8/7c on @mtv! 🏁 pic.twitter.com/n7RTFuJ8yo

— RuPaul's Drag Race (@RuPaulsDragRace) December 13, 2022
Can you handle Spice? ❤️‍🔥 @callmespice_#DragRace Season 15 premieres FRIDAY JAN 6 at 8/7c on @mtv! 💋 pic.twitter.com/EGeKxa9aJ5

— RuPaul's Drag Race (@RuPaulsDragRace) December 13, 2022
It doesn't get sweeter than Sugar! 🍭✨ @sugarsworld_#DragRace Season 15 premieres FRIDAY JAN 6 at 8/7c on @mtv! 💄 pic.twitter.com/cmlmcPui3s

— RuPaul's Drag Race (@RuPaulsDragRace) December 13, 2022