Sweet Sounds Of Heaven, nuovo singolo dei Rolling Stone e Lady Gaga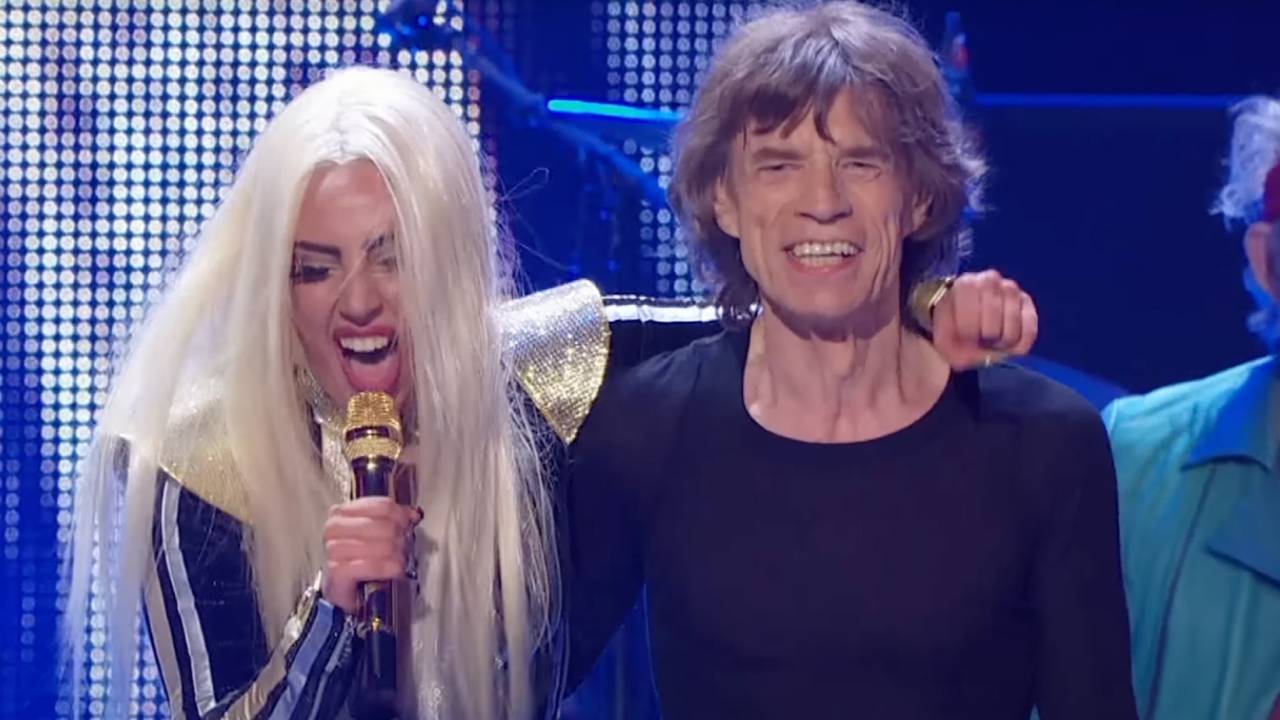 I Rolling Stones sono tornati, il 20 ottobre uscirà l'album Hackney Diamonds e oggi è stato pubblicato il singolo con Lady Gaga, Sweet Sounds of Heaven.
Il pezzo con la Germanotta è stato registrato presso gli Henson Recording Studios di Los Angeles e i Metropolis Studios di Londra. La pop star di Bad Romance e la band rock si sono incontrati in studio: "L'incontro è avvenuto in studio di registrazione. Era seduta a terra e cantava. – ha raccontato il chitarrista Ronnie Wood – Mick le fa: 'Ok, ora alzati e trasformiamo questa cosa in una canzone, facciamo le cose per bene'".
Per Gaga si tratta dell'ennesima collaborazione con delle leggende della musica.
💎The second release from Hackney Diamonds – Sweet Sounds Of Heaven ft. @ladygaga and @StevieWonder – is out now!💎https://t.co/QO1wAhaqav pic.twitter.com/UMqtZdglOv

— The Rolling Stones (@RollingStones) September 28, 2023
Rolling Stone ft Lady Gaga: Sweet Sounds Of Heaven, il testo.
I hear the sweet, sweet sounds of Heaven
Fallin' down, fallin' down to this earth
I hear the sweet, sweetest sounds of Heaven
Driftin' down, driftin' down to this earth
Bless the Father, bless the Son, hear the sound of the drums
As it echoes through the valley and it bursts, yeah
Let no woman or child go hungry tonight
Please protect us from the pain and the hurt, yeah
I smell the sweet scents (Sweet)
Sweet scents of Heaven (Heaven)
Tumblin' down (Tumblin' down)
Tumblin' down to the earth (Oh)
I hear the sweet sounds (Sweet sounds)
The sweet sounds (Ooh, the sweet sounds) of children
And they're praisin' (Praisin')
The land of their birth (No)
No, I'm not, not goin' to Hell

In some dusty motel
And I'm not, not goin' down
In the dirt (Yes, yes, yes)
I'm gonna laugh (I'm gonna laugh)
I'm gonna cry (I'm gonna cry)
Eat the bread, drink the wine
'Cause I'm finally, finally quenchin' my thirst, yeah
You can't have a light without a little shadow, yeah
Always need a target for your bow and arrow
I want to be drenched in the rain
Of your heavenly love, oh, yeah, c'mon
Let the music (Let the music) play loud (Play loud)
Let it burst (Let it burst) through the clouds (Through the clouds)
And we all feel the heat
Of the sun, yeah
Yeah, let us sing
Let us shout (Let us shout)
Let us all stand up proud
Let the old still believe that they're young, yeah
Sweet, sweet sound
Sounds so sweet (Oh, so sweet)
Sounds so sweet (So sweet)
Heaven, Heaven
Down, falling down
Falling down to this earth
I hear the sweet sounds of Heaven
Play me somethin', Stevie
Hear the gods laughing from above
Of Heaven
Fallin' down, fallin' down
To this earth, oh, oh, oh, oh
Let me lay down and sleep
Oh, oh, Heaven, Heaven
Ooh, ooh, ooh