Dolly Parton canta Jolene con i Maneskin nel suo nuovo album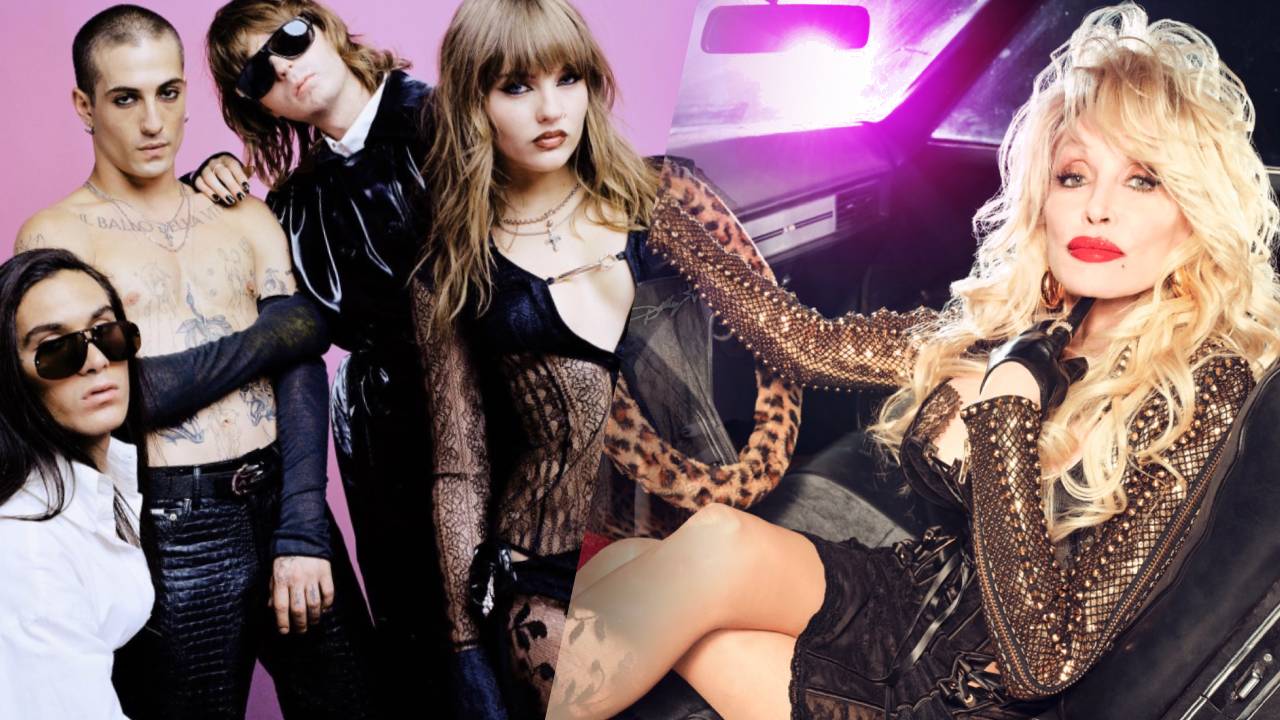 Quaranta artisti alla corte di Dolly Parton per il ritorno della regina del country. Nel nuovo album della cantante americana ci sono decine di collaborazioni, da quella con Sting, a quella con Steven Tyler, Paul McCartney e Ringo Starr, fino al duetto con la figlioccia Miley Cyrus. Nell'edizione Download Exclusive di Rockstar c'è anche una collaborazione inaspettata con i Maneskin! La band italiana e Dolly Parton hanno cantato insieme l'iconico brano Jolene (che in passato l'artista statunitense ha cantato con Miley Cyrus).
"Jolene" featuring @thisismaneskin is AVAILABLE NOW as part of the Download Exclusive Version of Rockstar, only at https://t.co/xVpXzqylYQ! pic.twitter.com/2PjtEX1YQw

— Dolly Parton (@DollyParton) November 19, 2023
Dolly Parton, la tracklist di Rockstar.
"Rockstar"

"World on Fire"
"Every Breath You Take," featuring Sting
"Open Arms," featuring Steve Perry
"Magic Man (Carl Version)," featuring Ann Wilson
"Long As I Can See The Light," featuring John Fogerty
"Either Or," featuring Kid Rock
"I Want You Back," featuring Steven Tyler
"What Has Rock And Roll Ever Done For You," featuring Stevie Nicks
"Purple Rain"
"Baby, I Love Your Way," featuring Peter Frampton
"I Hate Myself For Loving You," featuring Joan Jett & the Blackhearts
"Night Moves," featuring Chris Stapleton
"Wrecking Ball," featuring Miley Cyrus
"(I Can't Get No) Satisfaction," featuring P!nk and Brandi Carlile
"Keep On Loving You," featuring Kevin Cronin
"Heart of Glass," featuring Debbie Harry
"Don't Let The Sun Go Down on Me," featuring Elton John
"Tried To Rock and Roll Me," featuring Melissa Etheridge
"Stairway To Heaven," featuring Lizzo and Sasha Flute
"We Are The Champions/We Will Rock You"
"Bygones," featuring Rob Halford
"My Blue Tears," featuring Simon Le Bon
"What's Up?" featuring Linda Perry
"You're No Good," featuring Emmylou Harris and Cheryl Crow
"Heartbreaker," featuring Pat Benater and Neil Giraldo
"Bittersweet," featuring Michael McDonald
"I Dreamed About Elvis," featuring Ronnie McDowell
"Let It Be," featuring Paul McCartney and Ringo Starr
"Free Bird," featuring Lynyrd Skynyrd