Beyoncé omaggia Britney Spears nel suo Renaissance World Tour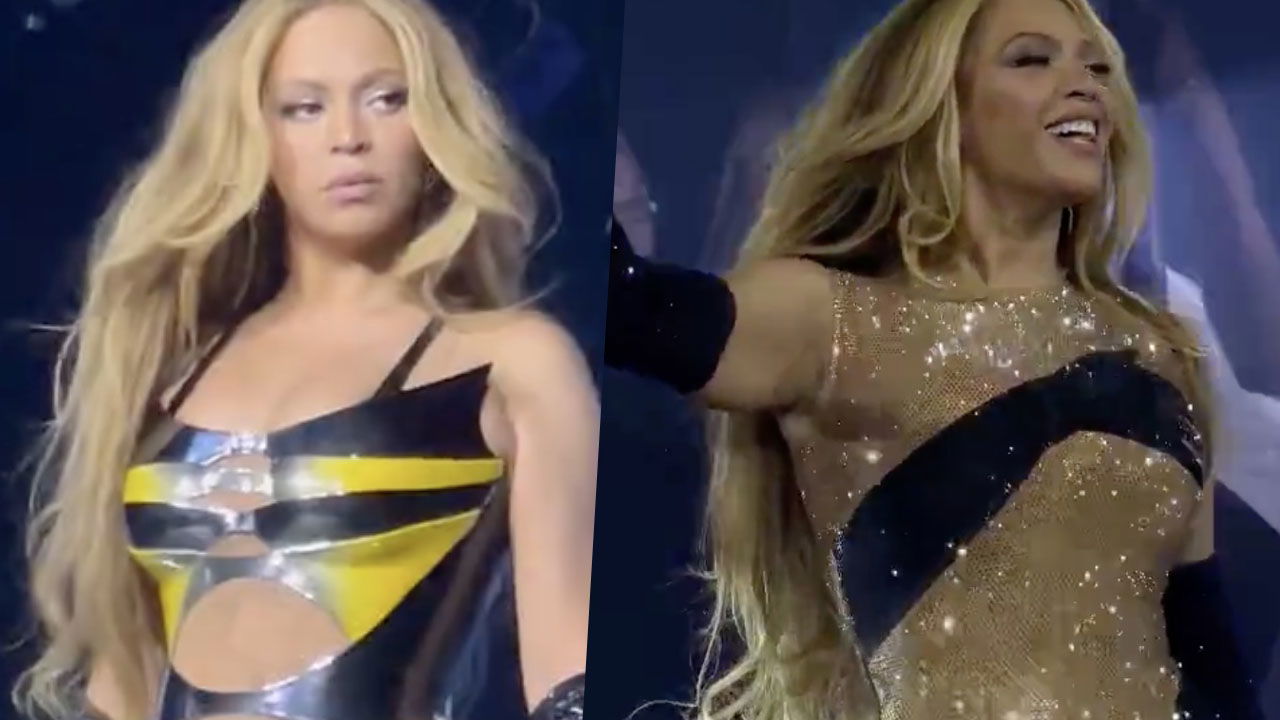 Beyoncé è finalmente tornata in tour a distanza di cinque anni dalla sua ultima tournée (mi sto riferendo ovviamente all'On the Run II Tour in coppia con Jay-Z che ha presentato nell'estate del 2018). Lo ha fatto con il Renaissance World Tour che toccherà Europa, Stati Uniti d'America e Canada.
Fra robot che danzano (Milly Carlucci con Robozao a Ballando con le Stelle ha fatto la storia, insomma) e abiti che cambiano con la luce UV, ha pure trovato il modo di omaggiare Britney Spears, artista che musicalmente parlando non c'entra niente con quella che Beyoncé è diventata nel corso degli anni.
Beyoncé performing 'COZY' with two robot arms at the Renaissance World Tour.

— Pop Base (@PopBase) May 10, 2023
Beyoncé transforms her dress with UV light during the Renaissance World Tour. pic.twitter.com/7ljjC964nu

— Pop Base (@PopBase) May 10, 2023
Lo ha fatto sulle note di Thique, in chiusura concerto, inserendo nella base la musica di Toxic.

Ecco il video:
Beyoncé performing "THIQUE" with sample of "Toxic" by Britney Spears. pic.twitter.com/4EhI4Qzx0S

— Pop Tingz (@ThePopTingz) May 10, 2023
I fan che urlano appena riconoscono Toxic?

Beyoncé, la setlist del Renaissance World Tour
Dangerously in Love 2
Flaws and All
1+1
I Care
I'm That Girl
Cozy
Alien Superstar/ Sweet Dreams
Lift Off
Cuff It
Energy
Break My Soul
Formation
Diva
Run the World (Girls)
My Power
Black Parade
Savage (Remix)
Partition
Church Girl
Get Me Bodied
Before I Let Go
Rather Die Young
Love On Top/I Want You Back
Crazy in Love
Plastic Off The Sofa
Virgo's Groove
Naughty Girl
Move
Heated
Thique
All Up in Your Mind
Drunk in Love
America Has a Problem
Pure/Honey
Summer Renaissance