I 100 uomini più belli al mondo: nella classifica Tc Candler anche diversi italiani, da Michele Morrone a Damiano David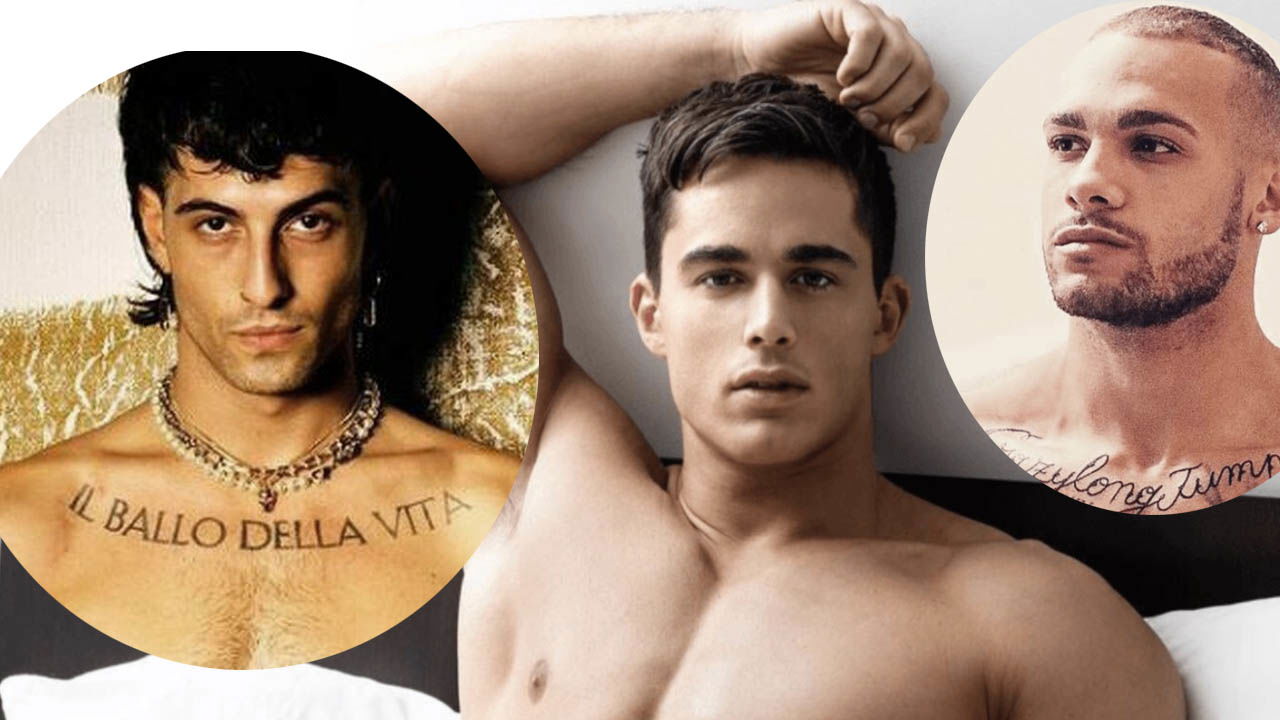 Dopo aver pubblicato le classifiche dei dischi, dei singoli e dei video migliori dell'anno, adesso preparatevi a rifarvi gli occhi perché parliamo di manzi uomini. Tc Candler dal 1990 elegge le 100 donne e i 100 uomini più belli al mondo nella classifica "The most handsome face", e qualche volta nella top 100 sono rientrati anche alcuni italiani. Questa volta però all'Italia è andata meglio del solito, visto che a finire nella celebre chart sono stati ben 5 nostri connazionali: Michele Morrone alla 25,  Marcell Jacobs alla 33,  Damiano David alla 37, Pietro Boselli alla 75 e Mariano Di Vaio all'81ª posizione.
THE 100 MOST HANDSOME FACES of 2021… https://t.co/D3eU0Yqvrq

— TC Candler (@tccandler) December 27, 2021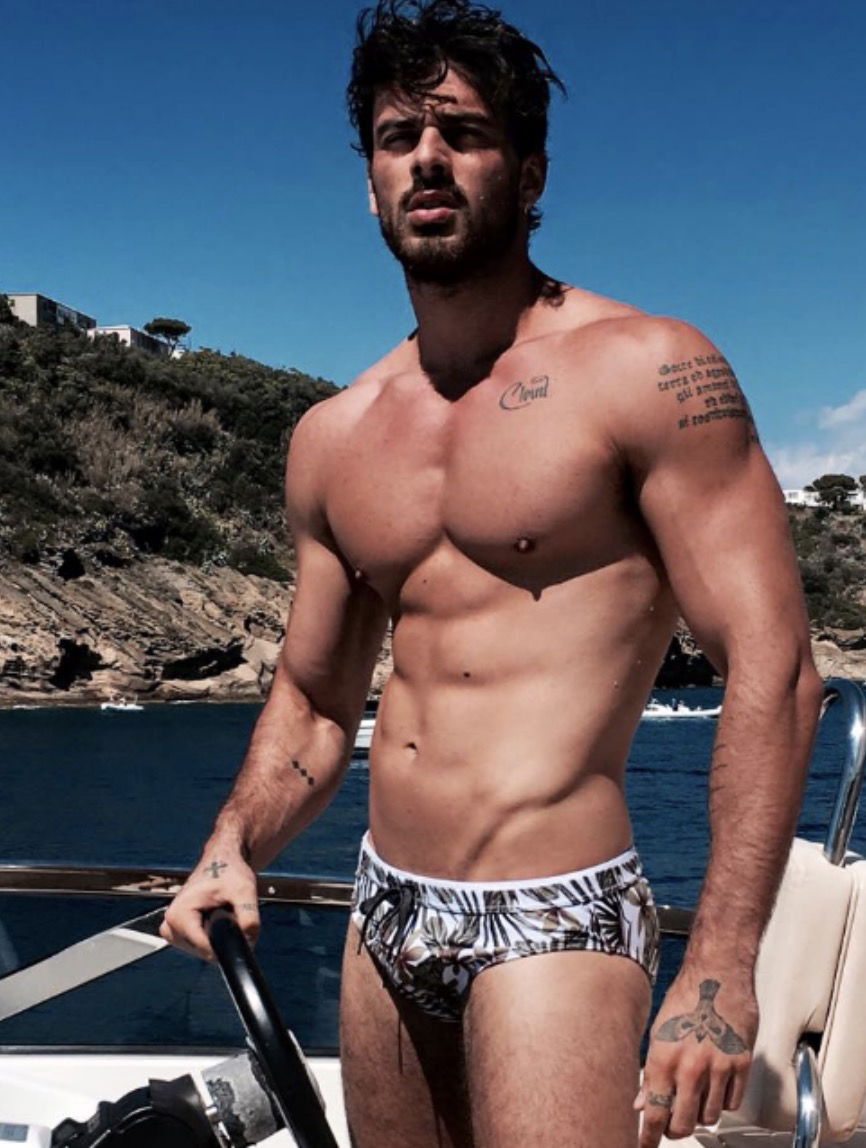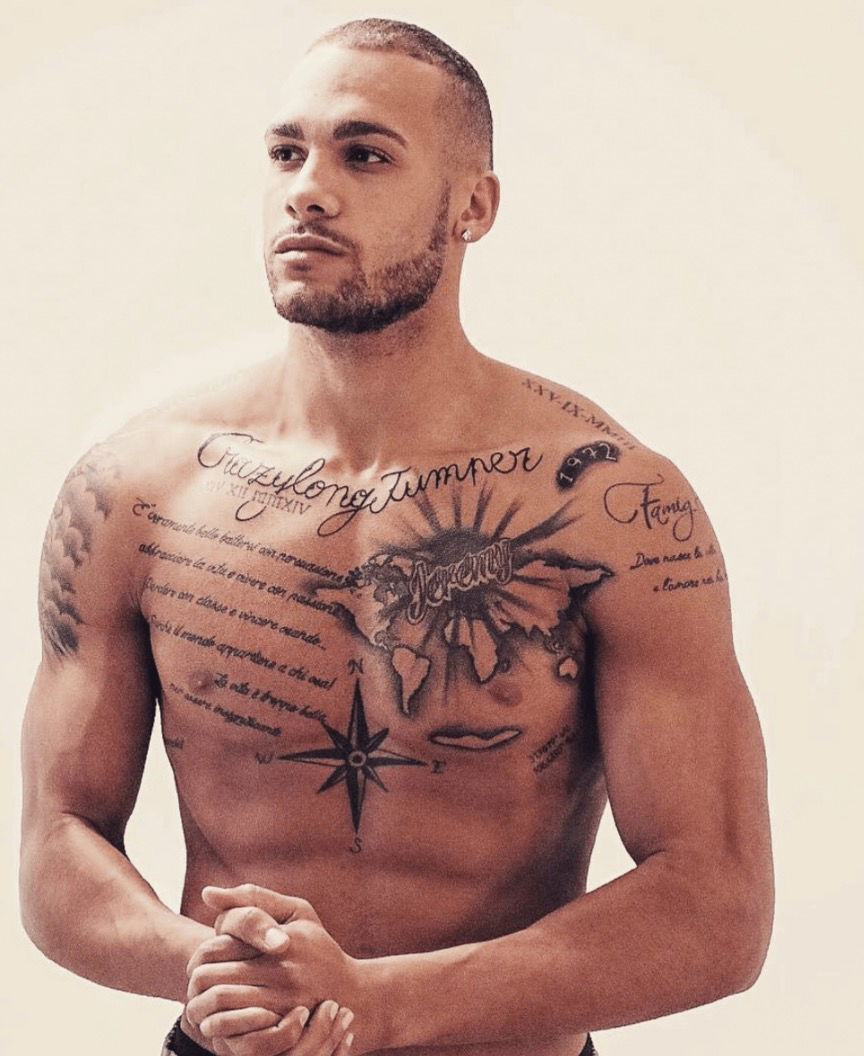 A conquistare la vetta della TC Candler (gli uomini più belli) invece è stato il famoso modello birmano Paing Takhon.
Visualizza questo post su Instagram
TC Candler: i 100 uomini più belli del 2021.
| | | |
| --- | --- | --- |
| No. | Nomi | Numero di apparizioni |
| 1. | Paing Takhon | 2nd Year |
| 2. | Chris Hemswoeth | 9th Year |
| 3. | V (Kim Tae-hyung) | 6th Year |
| 4. | Timothee Chalamet | 4th Year |
| 5. | Jungkook (Jeon Jung-kook) | 6th Year |
| 6. | Henry Cavill | 9th Year |
| 7. | Lucien Laviscount | New Entry |
| 8. | Dean Schneider | 2nd Year |
| 9. | Felix Kjellberg | 7th Year |
| 10. | Jason Momoa | 8th Year |
| 11. | Xiao Zhan | 3rd Year |
| 12. | Hyunjin (Hwang Hyun-jin) | 2nd Year |
| 13. | Zayn Malik | 9th Year |
| 14. | Jimin (Park Ji-min) | 5th Year |
| 15. | Vinnie Hacker | New Entry |
| 16. | Idris Elba | 9th Year |
| 17. | Troye Sivan | New Entry |
| 18. | Ni-Ki (Nishimura Riki) | 2nd Year |
| 19. | Harry Styles | 5th Year |
| 20. | Hero Fiennes Tiffin | New Entry |
| 21. | Wonho (Lee Ho-seok) | 2nd Year |
| 22. | Christian Hogue | 2nd Year |
| 23. | Toni Mahfud | 5th Year |
| 24. | Bang Chan | New Entry |
| 25. | Michele Morrone | 2nd Year |
| 26. | Taeyong (Lee Tae-yong) | 5th Year |
| 27. | Shawn Mendes | 5th Year |
| 28. | Can Yaman | 3rd Year |
| 29. | Sam Heughan | 2nd Year |
| 30. | Kenshi Okada | New Entry |
| 31. | Baris Murat Yagci | 2nd Year |
| 32. | Lay Zhang | 4th Year |
| 33. | Marcell Jacobs | New Entry |
| 34. | Hugo Garcia | New Entry |
| 35. | Jin (Kim Seok-jin) | 4th Year |
| 36. | The8 (Xu Minghao) | New Entry |
| 37. | Damiano David | New Entry |
| 38. | Wang Yibo | 2nd Year |
| 39. | David Beckham | 9th Year |
| 40. | Jason Derulo | 3rd Year |
| 41. | Cha Eun-Woo | 3rd Year |
| 42. | Chris Pine | 9th Year |
| 43. | Mingyu (Kim Mingyu) | 5th Year |
| 44. | Jensen Ackles | 5th Year |
| 45. | Varun Dhawan | 4th Year |
| 46. | Meena Massoud | 2nd Year |
| 47. | Patrick Schwarzenegger | 3rd Year |
| 48. | Kai (Kim Jong-in) | 6th Year |
| 49. | Darren Barnet | New Entry |
| 50. | Jake (Sim Jae-yun) | 2nd Year |
| 51. | Jack Grealish | New Entry |
| 52. | Andres Wiese | 2nd Year |
| 53. | Alex Sparrow | 5th Year |
| 54. | Bambam (Kunpimook Bhuwakul) | 2nd Year |
| 55. | Nyle Dimarco | 3rd Year |
| 56. | NIC Kaufmann | New Entry |
| 57. | Win (Metawin Opas-iamkajorn) | New Entry |
| 58. | Tom Holland | New Entry |
| 59. | Rurik Gislason | 4th Year |
| 60. | Marlon Teixeira | 5th Year |
| 61. | Jackson Wang | 5th Year |
| 62. | Patricio Parodi Costa | New Entry |
| 63. | Luke Ishikawa Plowden | New Entry |
| 64. | Stefanos Tsitsipas | 3rd Year |
| 65. | Jay (Jay Park) | 2nd Year |
| 66. | Jalen Hurts | New Entry |
| 67. | Bright (Vachirawit Chivaaree) | 2nd Year |
| 68. | Benjamin Ahlblad | 2nd Year |
| 69. | Shahid Kapoor | 6th Year |
| 70. | Jacob Elordi | 2nd Year |
| 71. | Riz Ahmed | 3rd Year |
| 72. | Taemin (Lee Tae-min) | 3rd Year |
| 73. | Charlie Hunnam | 8th Year |
| 74. | Michael B Jordan | 5th Year |
| 75. | Pietro Boselli | New Entry |
| 76. | Sidharth Malhotra | 6th Year |
| 77. | Lucas Bravo | 2nd Year |
| 78. | Yann Sommer | New Entry |
| 79. | Alejandro Speitzer | 2nd Year |
| 80. | Soobin (Choi Soo-bin) | 2nd Year |
| 81. | Mariano Di Vaio | 5th Year |
| 82. | Zac Efron | 6th Year |
| 83. | Daniel Matsunaga | 5th Year |
| 84. | Xhris Watson | 2nd Year |
| 85. | Pablo Alboran | 2nd Year |
| 86. | Cristiano Ronaldo | 7th Year |
| 87. | Broderick Hunter | New Entry |
| 88. | Alexander Ludwig | 2nd Year |
| 89. | Baekho (Kang Dong-ho) | 2nd Year |
| 90. | Alexander Skarsgard | 9th Year |
| 91. | Mark Lee | 2nd Year |
| 92. | Michiel Huisman | 8th Year |
| 93. | Lucas (Lucas Wong) | 4th Year |
| 94. | Mario Casas | 6th Year |
| 95. | Chase Stokes | New Entry |
| 96. | Noah Centineo | 3rd Year |
| 97. | Keith Powers | New Entry |
| 98. | Maxi Iglesias | 4th Year |
| 99. | Charles Leclerc | New Entry |
| 100. | Dwayne Johnson | 8th Year |