Beyoncé invia un regalo a Madonna con tanto di dedica: "Sei un capolavoro di genio"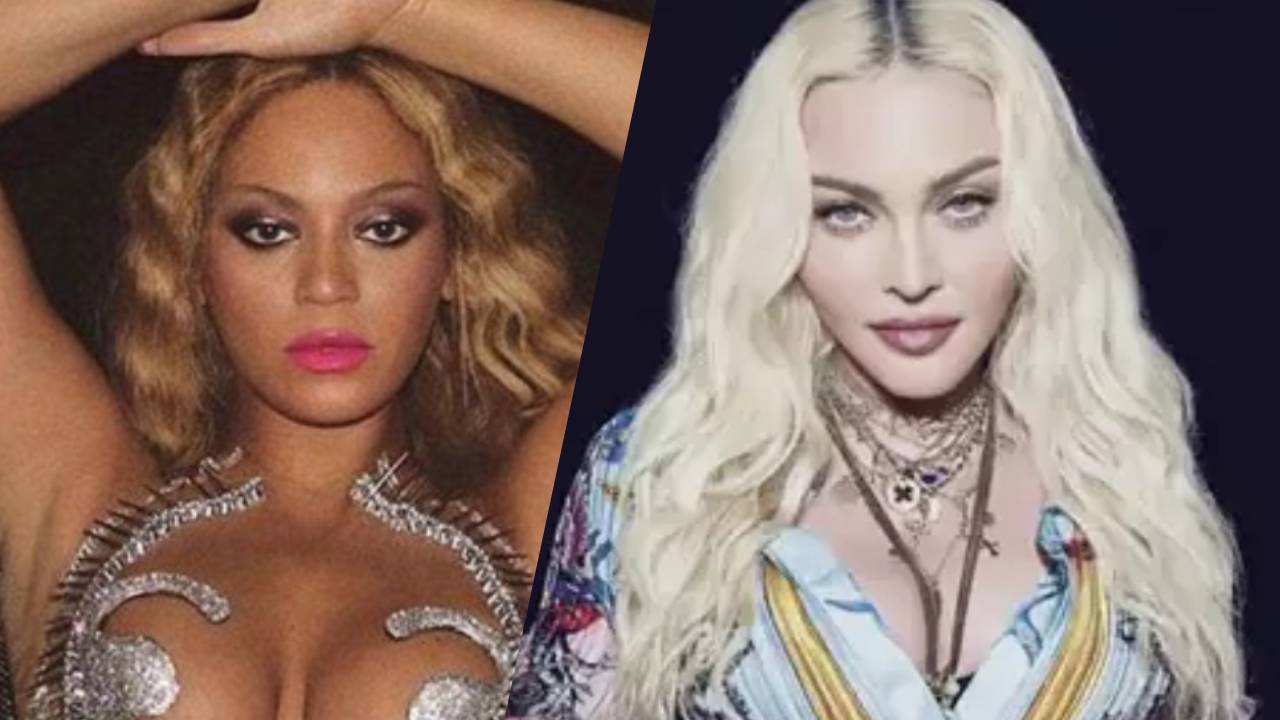 Beyoncé e Madonna nutrono rispetto reciproco e dopo l'uscita di Break My Soul (Queens Remix) che ha visto la collaborazione fra le due, la Knowles ha deciso di inviare un regalo alla Ciccone per ringraziarla.
"Grazie Regina. Ti sono tanto grata. Hai aperto così tante porte per così tante donne. Sei un capolavoro di genio. Grazie per avermi permesso di cantare sulla tua canzone e grazie per aver dato un nome al remix!!! Ti amo sempre e per sempre, Beyoncé".
Ovviamente il biglietto di ringraziamento è stato immortalato da Madonna e condiviso su Instagram: "Grazie!! Da una regina a un'altra regina. Amo il remix!".
no tea, no shade. just queen beyonce literally giving the queen of pop madonna her flowers pic.twitter.com/H1LFzi6fZI

— SeleneRemixed (@RemixedSelene) August 11, 2022
A dire la sua è stata anche Nicki Minaj che ha commentato: "Entrambe hanno dato tanto alla nostra cultura". E non ha ovviamente torto.
"Shoutout to Beyoncé for the amazing shoutout. She shouted out a bunch of queens in the industry on the 'Break My Soul' remix. And shoutout to Madonna. They both have given so much to this culture." — Nicki Minaj pic.twitter.com/lOOKyYjBfV

— Pop Base (@PopBase) August 12, 2022
Beyoncé cita il Vogue di Madonna nel remix di Break My Soul: il testo ufficiale
Ecco il testo ufficiale del voguing di Beyoncé.
Queen mother Madonna, Aaliyah (strike a post, vogue, you know you can do it)
Rosetta Tharpe, Santigold (vogue)
Bessie Smith, Nina Simone (vogue)
Betty Davis, Solange Knowles, Badu, Lizzo
Kelly Rowl'
Lauryn Hill, Roberta Flack
Toni, Janet, Tierra Whack (let your body move to the music)
Missy, Diana, Grace Jones
Aretha, Anita, Grace Jones (hey, hey, hey)
Helen Folasade Adu, Jilly from Philly, I love you boo

Don't just stand there, get into it (let your body go with the flow)
Strike a pose, there's nothing to it (you know you can do it)
Vogue (do it, do it, do it)

Ah, mother of the house, ah
Michelle, Chloe, Halle, Aaliyah (la, la, la, la, la mother of the house)
Alicia, Whitney, Riri, Nicki la, la, la, la, la, House of Xtravaganza)
House of Revlon, House of LaBeija, House of Amazon
The House of Aviance, the House of Balmain (go with the flow)
The House of Ninja (you know you can do it)
The House of Lanvin, House of Telfar
House of Ladosha, House of Mugler (go with the flow, you)
The House of Balenciaga, the House of Mizrahi (go with the flow)
Hehehe (you know you can do it)
La-la-la-la-la-la-la-la-la-la-la-la-la-la
Oh, oh, oh yeah (you know you can do it)

Vogue, we go 'round in circles
Vogue, we go 'round in circles
Vogue, we go up and down
Vogue, up and down searchin' for love (love, love, love, love)