Beyoncé: ecco la reazione delle artiste da lei citate nel remix di Break My Soul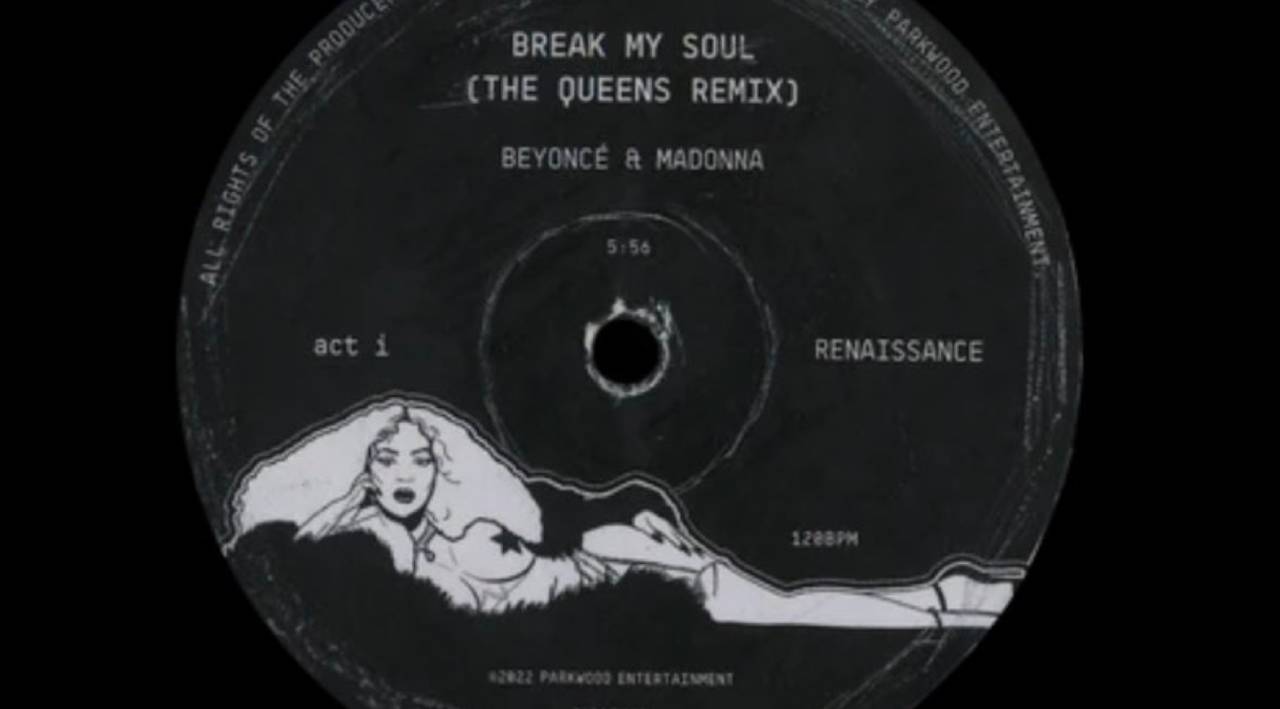 Beyoncé ieri a sorpresa ha pubblicato il remix ufficiale di Break My Soul in collaborazione con Madonna che le ha prestato nientedimeno che Vogue. E se Vogue di Madonna incontra Break My Soul di Beyoncé il risultato è pazzesco.
Una collaborazione che ha colto di sorpresa sia i fan della Knowles che quelli della Ciccone. Anche se quest'ultimi sono già abituati a sentire remix ufficiali di vecchie hit della loro beniamina, citofonare Material Gworrllllllll! (scritto proprio così, con 8 L e un bel punto esclamativo finale).
Ad ogni modo Beyoncé ha reso omaggio a Vogue riscrivendo la parte centrale della canzone. Se Madonna ha infatti citato icone del cinema e dello sport come Greta Garbo, Marilyn Monroe, Marlene Dietrich, Grace Kelly e Fred Astaire, Beyoncé ha nominato perlopiù le icone black della musica. Ovviamente si è pure auto-citata, non sarebbe Beyoncé altrimenti.

Ecco il pezzo incriminato:
Queen mother, mother Aaliyah (Strike a pose, vogue)
(You know you can do it)
Rosetta Tharpe, Santigold (Vogue)
Bessie Smith, Nina Simone (Vogue)
Betty Davis, Solange Knowles
Batu, Lizzo, Kelly Rowl (You know you can do it)
Lauryn Hill, Roberta Flack
Tony, Janet, Tierra Whack (Let your body move to the music)
Missy, Diana, Grace Jones
Aretha, Anitta, Grace Jones (Hey, hey, hey)
Helen Folasade Adu, Jilly from Philly, I love you, boo (Come on, vogue)

Don't just stand there, get in to it (Let your body go with the flow)
Strike a pose, there's nothing to it (You know you can do it)
Vogue (Do it, do it, do it)
Ah (Ah-ah-ah, la-la-la, la-la-la-la-la-la)
Mother of the House, ah (Ah-ah-ah, la-la-la)
Rocehlle, Chloe, Halle, Aaliyah (La-la-la-la-la-la, Mother of the house)
Falicia, me, Rih-rih, Nicki (Ah-ah-ah, la-la-la, la-la-la-la-la-la, House Extravaganza).
Break My Soul (Queens Of Remix) pic.twitter.com/P6TVp7ky08

— ‎ً (@rumiyonce) August 6, 2022
La reazione delle artiste citate
BITCH BEYONCÉ SAID MY NAME

BYEEEEEEEEEEEEEEEEEE

— FOLLOW @YITTY (@lizzo) August 6, 2022
I'm in tears. Ya'll know I'm in tears. You KNOW!! https://t.co/sC5jrqtVTh

— ⭐Jill Scott⭐ (@missjillscott) August 5, 2022
Thanks to @beyonce Queen Bey for shouting me out amongst these greats, and even more for takin' it back! Letting the people KNOW about all these Black women, powerful powerful spirits, many of whom never received the acknowledgment they deserved! ✊🏾 pic.twitter.com/6wtKHNg3VZ

— Santigold (@Santigold) August 6, 2022
Visualizza questo post su Instagram