ALREADY, il nuovo video musicale di Beyoncé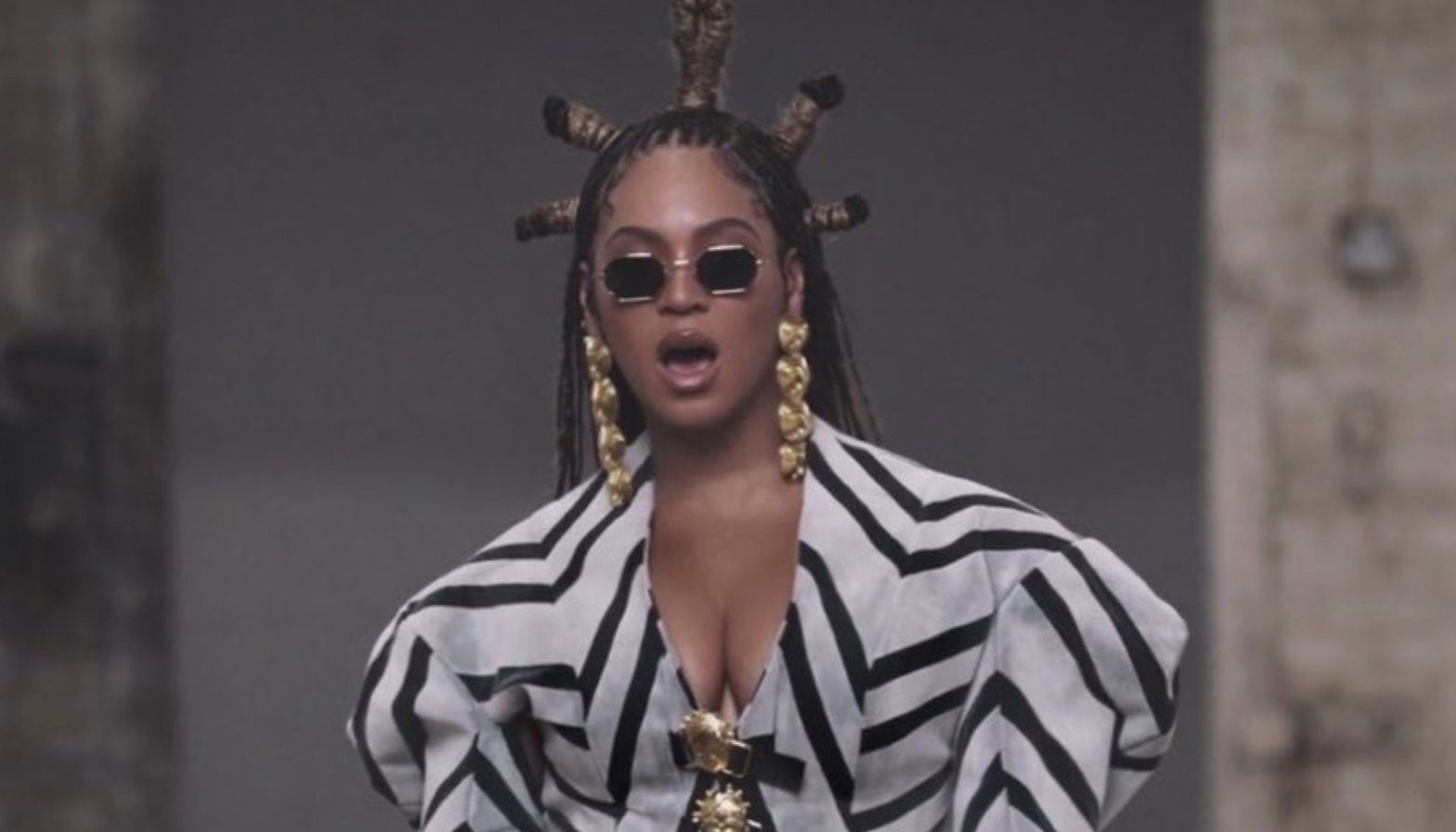 Oggi sbarca su Disney+ Black Is King il nuovo progetto di Beyoncé, un visual album che è anche "una lettera d'amore all'Africa" (parole della cantante americana). Gli abbonati alla piattaforma streaming della Disney potranno godersi gli 85 minuti di musica e immagini firmati da Beyoncé, che però ha già caricato sul suo canale You Tube il video musicale di ALREADY.
La canzone la conoscevamo già (perché contenuta in The Lion King The Gift del 2019) e continua a non farmi impazzire, ma il video è davvero bello, i look di Queen B sono spettacolari.
Beyoncé "Already" giving us a taste. The benevolence. pic.twitter.com/787739KwK1

— Freeform (@FreeformTV) July 31, 2020
Beyoncé: il testo di ALREADY.
Long live the king, you a king, you no wait

King already, already, you no wait
Top everything, everything, you no wait
King already, already, you no wait
Mind, body, soul, got a king body
Body gon' shine, bling bling, body
Calling all the shots, ring ring, body
Crown on your head, got a king body
Long live the king, you a king, you no wait
King already, my baby, you no wait
Top everything, everything, you no wait
King already, already, you no wait
Shine already, it's time already
The line already, it's time already
Shine already, it's time already
The line already, it's time already
Try to stop it, me say no, no, no
The way I kiss it, don't you know, know, know
Try to stop it, me say go, go, go, go
Bubble up and watch it grow, grow, grow, grow
Every king be ruler, be ruler, yeah
Everybody had to conquer, yeah
Every king be stronger, yeah
King to rule them longer, yeah (oh-sh)
Remember who you are, ooh (oh-sh)
Real king always lean on, oh (oh-sh)
Give up your bread, oh (oh-sh)
I'll show your people my love (oh-sh)
It's time already, I say it's time already (oh-sh)
The line already, I say, line already (oh-sh)
Only you got the remedy, I say you got the remedy (oh-sh)
Shine your body, shine your body
Long live the king, you a king, you no wait
King already, already, you no wait
Top everything, everything, you no wait
King already, already, you no wait
Mind, body, soul, got a king body
Body gon' shine, bling bling, body
Calling all the shots, ring ring, body
Crown on your head, got a king body
Long live the king, you a king, you no wait
King already, my baby, you no wait
Top everything, everything, you no wait
King already, already, you no wait
Shine already (already), it's time already (already)
The line already (already), it's time already (already)
Shine already (already), it's time already (already)
The line already (already), it's time already
Shine already (already), it's time already (already)
The line already (already), it's time already (already)
Shine already (already), it's time already (already)
The line already (already), it's time already
Try to stop it, me say no, no, no
The way I kiss it, don't you know, know, know
Try to stop it, me say go, go, go, go
Bubble up and watch it grow, grow, grow, grow
Diamonds on my fist, fighting demons, oh
Come and rest your head, take your crown off, oh
Woke up in a foreign, need to take it slow, oh
He said I'm moving too fast, need to take it slow, oh
Take it slow, oh
Take it slow, oh
Tryna take my baby home
Take it slow, oh (oh-sh)
Remember who you are, ooh (oh-sh)
Real king always lean on, oh (oh-sh)
Give up your bread, oh (oh-sh)
I'll show your people my love (oh-sh)
It's time already, I say it's time already (oh-sh)
The line already, I say, line already (oh-sh)
Only you got the remedy, I say you got the remedy (oh-sh)
Shine your body, shine your body (Ah)
Be your own king
Make nobody come rule your world (Yo, yo, yo, yo)
Be your own king
Make nobody come rule your world (Ah)
Be your own king
Make nobody come rule your world (Yo, yo, yo, yo)
Be your own king
Make nobody come rule your world
Long live the king, you a king, you no wait
Drop everything, everything, you no wait
Shoot at their will, you no wait
You no wait, you no wait